Guess where we got the name from?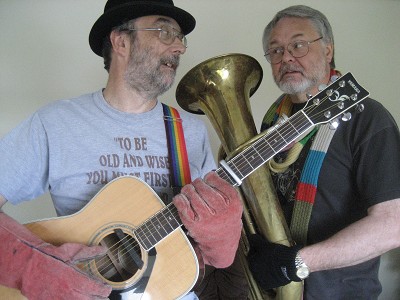 Here's me with Bill "Pass the Hat" Taylor. We perform a wide range from folk ballads through scrumpy and western to comic tales, but mostly we bring fun!
To hear what we sound like, here's some samples:
The Lonely Tortoise
You can text Bill on 07787 713758 or Scarf 07772 053778
See you soon!
Download – Hat Scarf & Gloves flier