A small variation on the traditional tale of Snow White and the Seven Dwarves, first performed in Hemyock in Devon in 2001.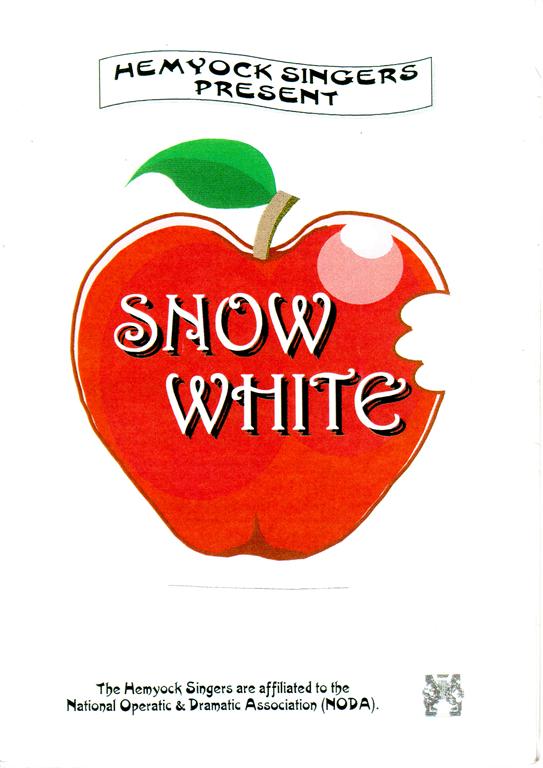 It started off innocently enough, with the environmentally-friendly descendants of the original dwarves putting minerals BACK into the ground – but the Hemyock Singers soon started their own inimitable improvements, and characters like Rocky the Rooster and Sven the Swedish Chef added to the action.
This was also the only occasion when my mother appeared on stage in a play what I wrote. She played The Old Storyteller and Elizabeth Taylor, but separately!
The original text has 7 dwarves of course and 7 other main characters, including my own favourite, the Magic Mirror as a real bitchy part:
The Old Story Teller
Lord Chamberlain
Snow White
Hagar the Huntsman
Magic Mirror
The Wicked Queen
Patric (Doc)
Quartz (Sleepy)
Bike (Grumpy)
Tip (Dopey)
Beetroot (Bashful)
Herb (Sneezy)
Yoga (Happy)
Prince Kodak
Here's a sample, where we meet the Mirror for the first time: